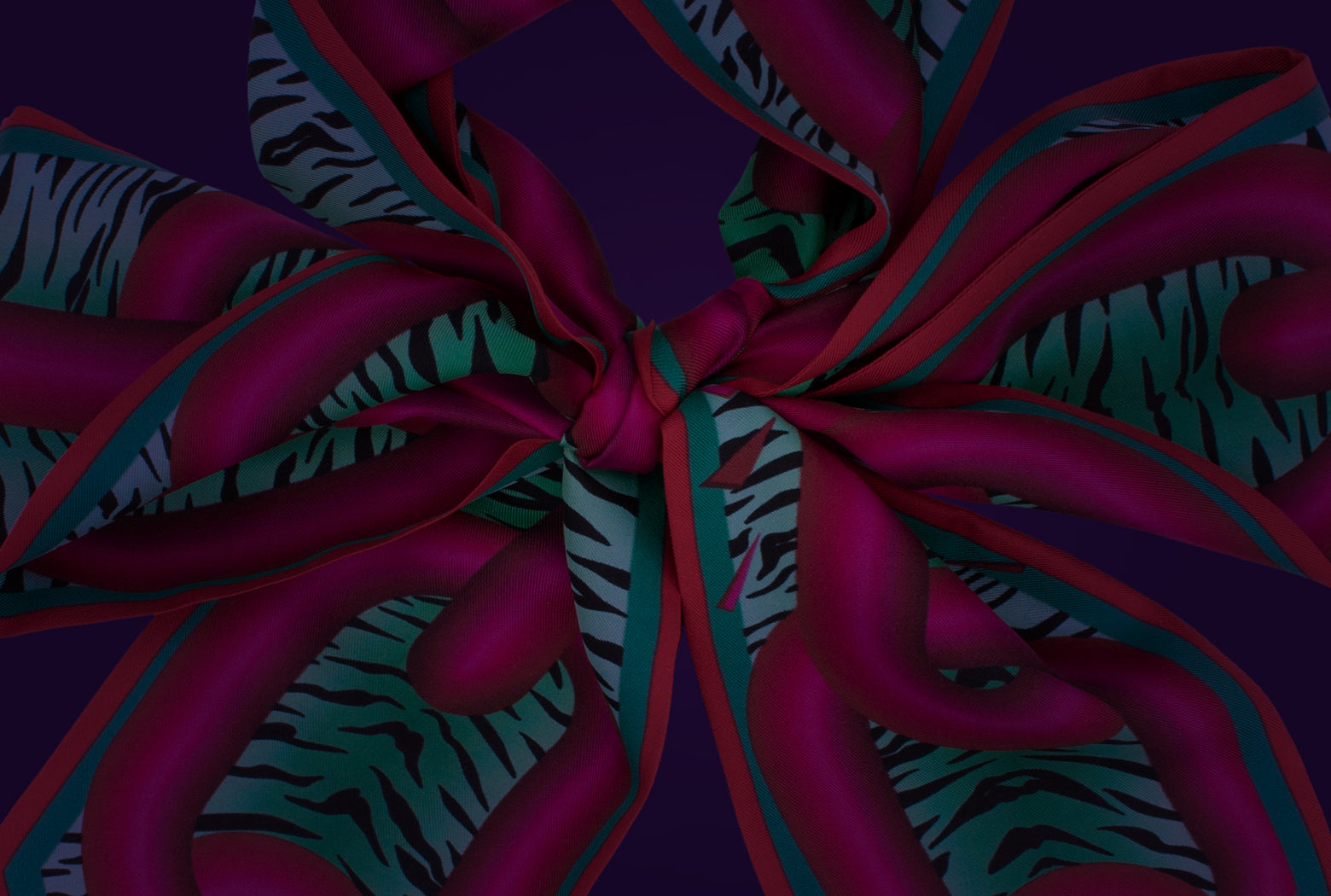 It's time to break the chains that bind us. And the secret? A chunky chain motif, gorgeous colours and a cheeky animal print of course. 
Be bold, be free, be furious. Psychedelic colour gradients and that flash of tiger print make this ribbon scarf edgy and editorial in equal measure. Not to mention very Instagrammable.

Instantly lift your outfit and your mood! Wear these twilly scarves as a scarf belt. Or pop one in your hair as a head scarf. Tie it as a giant bow tie at the neck? Or even pimp you favourite bag.