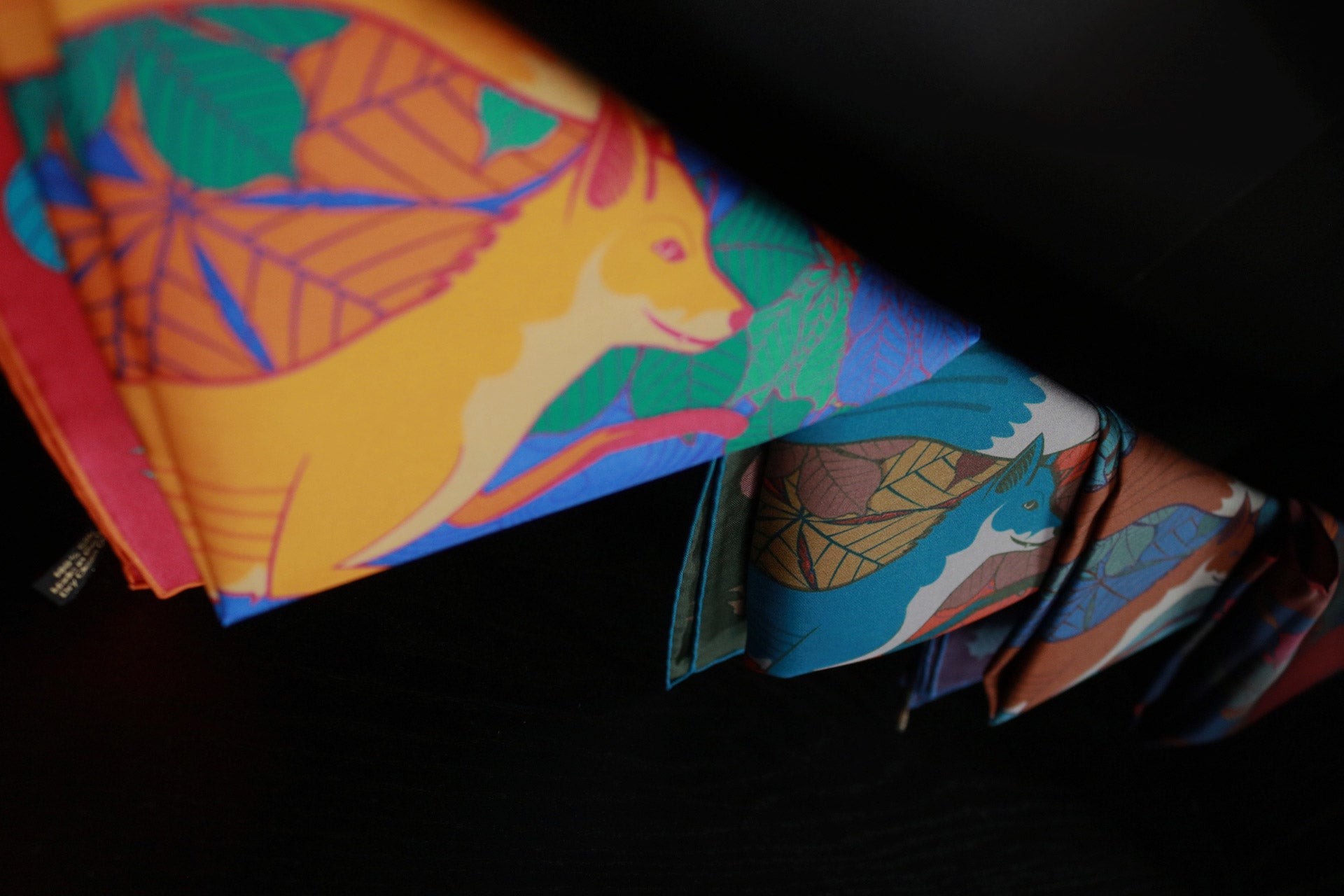 The boldest and brightest pocket square handkerchiefs and silk scarves in town
Welcome to Furious Goose London
Welcome to our intimate yet charming pocket square showroom in the heart of London! If you're searching for a pocket square in London (or Pocket Squares!) you've come to the right place. Our doors are open, and we're thrilled to welcome you to explore our exquisite collection.
Discover an array of pocket squares, neckerchiefs, ties, and silk scarves that are available for you to see and try on in person. Additionally, we offer a range of unique, one-of-a-kind silk and vegan Cuban shirts that you won't find anywhere else.
Our team is here to assist you in selecting the perfect color and guiding you through the inspiration behind each piece of wearable art.
Our showroom also boasts exclusive, limited-edition items not featured on our website. Keep an eye on our social media channels for updates on upcoming sample sales.
Bold Pocket Squares for Brilliant people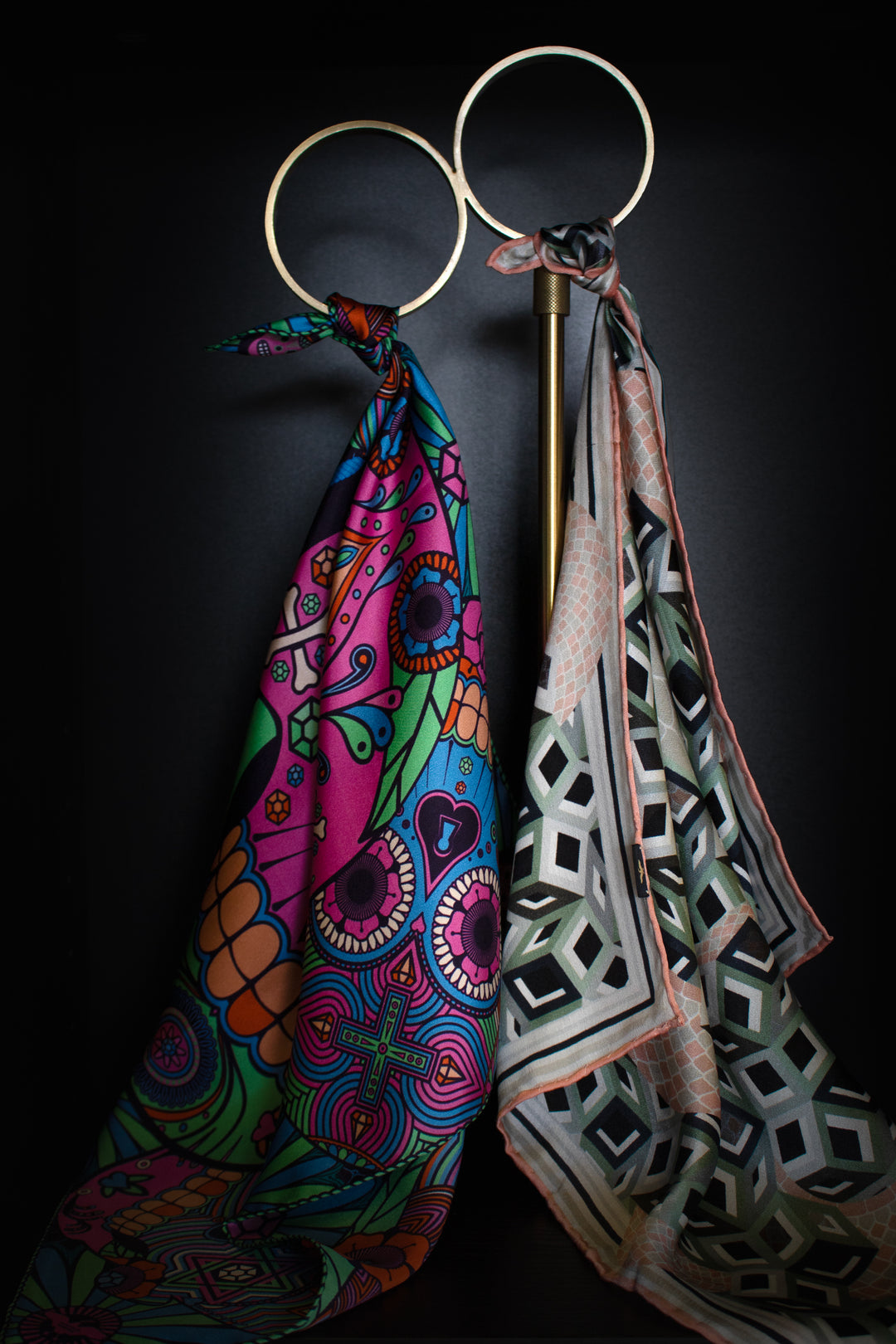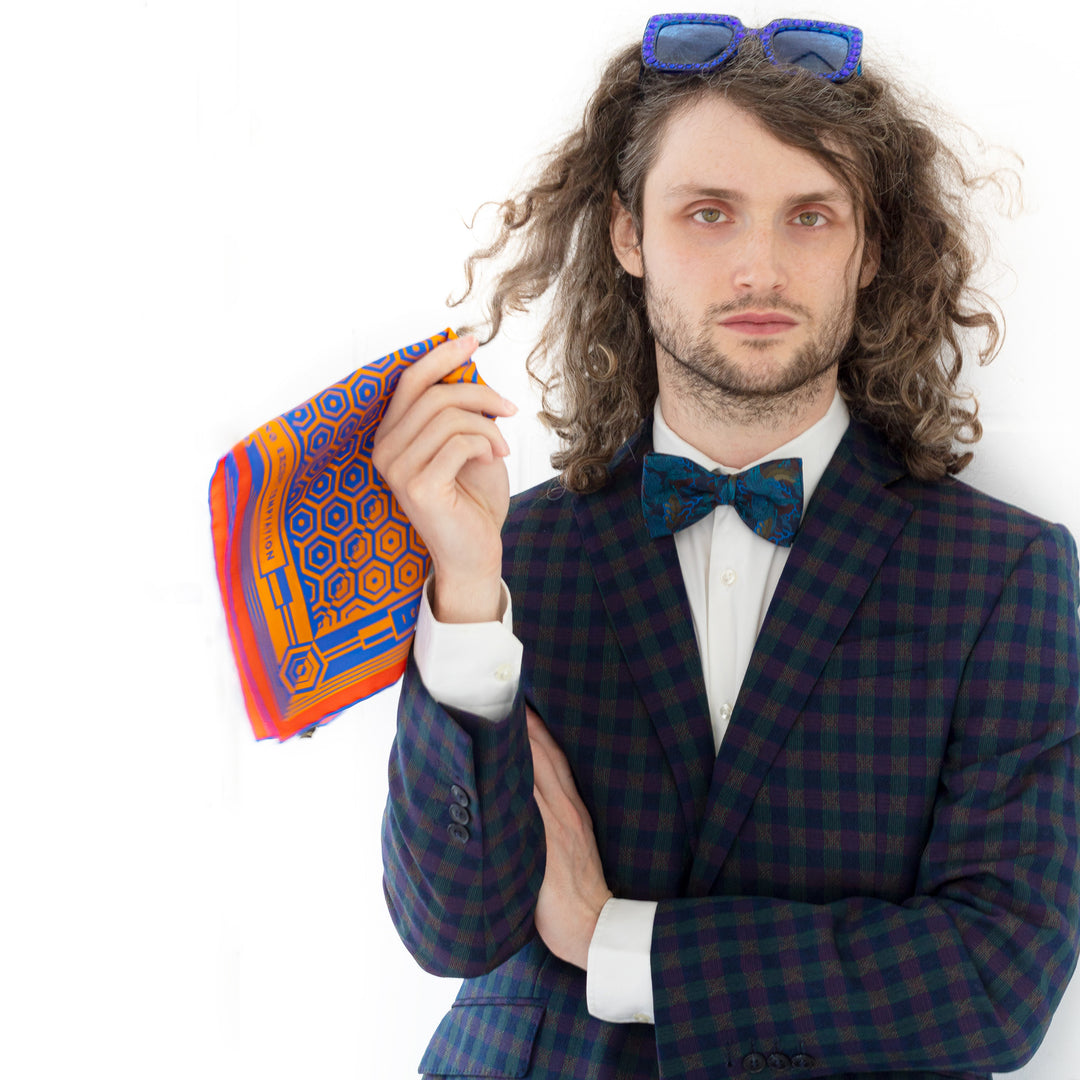 If you're London based and in need of last-minute pocket squares, we've got you covered. If you're in a hurry for Ascot, a spontaneous wedding, or simply realise you need a special gift for a significant occasion, pay us a visit on the South Bank. We specialise in resolving pocket square emergencies with style, flair and aplomb.
Finding us is a breeze as we're conveniently located just minutes away from Covent Garden, adjacent to the South Bank and Tate Modern. The nearest tube station is Blackfriars; from there, a short stroll across the bridge will lead you to our doorstep. As you make your way, you'll be treated to stunning views of the River Thames and the London skyline, with the iconic OXO Tower in sight.
For precise directions, refer to the map below on Google Maps. We look forward to welcoming you and assisting you in finding the perfect pocket square or accessory to elevate your style. Your search for a pocket square in London ends here. Visit us today and experience the rebellious epitome of London's sartorial elegance.
The boldest pocket squares in London
We have hundreds of bold designer pocket squares for you to choose from. One thing they all have in common is the quality of the design. Why not build your collection.
Shop pocket squares
British Designer scarves made in England
All of our silks, cashmeres and wools are printed and finished in the UK. Even our shirts are hand-made locally. We don't outsource so we can maintain top quality and high ethical standards.
Shop Scarves and Neckerchiefs
The silk neck tie is not dead in London town
It seems that most Londoners have abandoned their neck ties and this turns the wearing one into an almost rebellious act. Once it used to be about conforming. Now it's about making a statement!
Shop Ties